Get your virtual design team
Powerful visualizations.
Scale your organization and delegate the design workload with our ultimate design creative solution. From creative concepts to designing professional, modern and engaging content, our solution turbo-charges your organization's ability to design graphics that drive actions.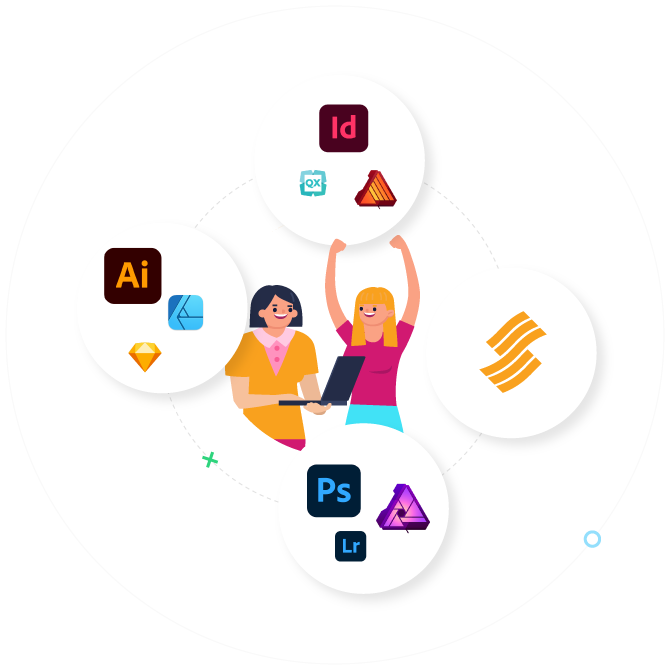 The Ultimate Creative Solution For
s\tasks is a powerful request management platform that transforms how organizations make requests and get projects done. From task management, seamless communication, to organizing all files in one place, s\tasks is our platform to advance collaboration between clients and Scalegate.
Manage Requests
Create, manage, and track project requests — all in one place.
Collaborate
Collaborate in real time and receive in-app and email notifications.
File Manager
Easily access files from multiple devices and download project source files.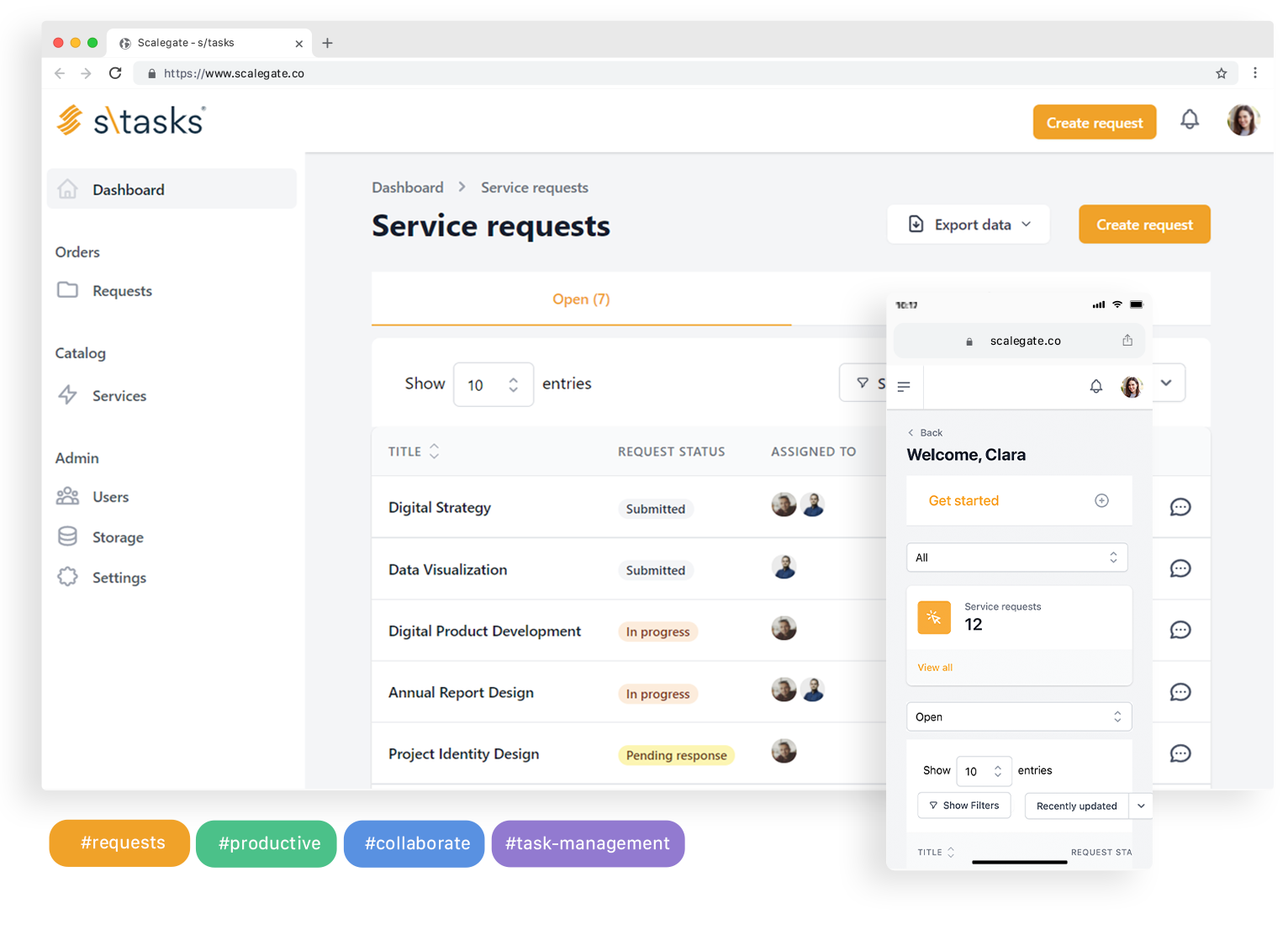 Trusted by local and global leaders
Flexible pricing for your unique needs
Cost-Effective. 15 days money back guarantee. Cancel anytime.
Pricing without surprises
Pick your plan
All plans include unlimited revisions and Adobe source files backed by a 15-day satisfaction guarantee.
Ideal for teams that need visual communication materials for a specific project or short period.
Clear scope & requirements

Upfront prices

24/7 Support
Collaborate with designers on an ongoing basis to create visually appealing and engaging content.
On demand visual design team

Pre agreed prices

24/7 Support
From conception to creation.
Case Studies
We work with non-profit organizations, corporations and startups worldwide to create value and scale.
Get Started
Please fill the form below to start the communication with our team.